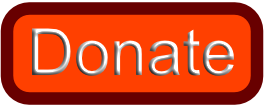 If you would like to donate to the Bradford Movie Makers (PayPal) please click button above. Thank You :-)

We are a group of amateur film makers meeting with like-minded people every Monday night at 7.30 p.m. (excluding holidays). With a mixture of novice and experienced film makers, actors, writers, documentary makers and just enthusiasts in general, we welcome creatives of all kinds. Please feel free to contact us by email or through our Facebook page.
Our building contains a small studio, a green screen and meeting room, a cinema auditorium where members show their films, plus a kitchen where we socialise and have our tea breaks.
We hold regular film competitions throughout the year and have guest visitors from other clubs.
There is a £2 charge per meeting (not applicable to first time visitors and guests) and an annual membership fee of £30 for those wishing to be full members.


Our History
In 1932, Bradford Cine Circle was founded by a group of enthusiasts using monochrome 9.5mm and 16mm film. Membership grew in the 1960s with cheaper Standard 8, then Super 8 colour film stocks. In the 1970s pre-striped Super 8 film allowed lip-sync sound. Analogue video cameras with separate recorders appeared in the 1980s, but were soon replaced by camcorders with built-in tape recorders. By 1990, camcorders improved in-camera edits. The club embraced the technology and changed its name to Bradford Cine and Video Club. In October 1999, with only one club member still using film, the club name was changed to Bradford Camcorder Users Group. Digital technology greatly improved picture quality and tape-to-tape analogue editing was superseded by non-linear digital video editing. In 2010, the club changed to its current name of Bradford Movie Makers.
We are now one of the oldest surviving amateur film making clubs in the world, not only because we were one of the earliest clubs to form, but because we are one of the very few that's still up and running.