How to find us
The Address
The Bradford Movie Makers
Cambridge House
Back Russell Street
Bradford
BD5 0HU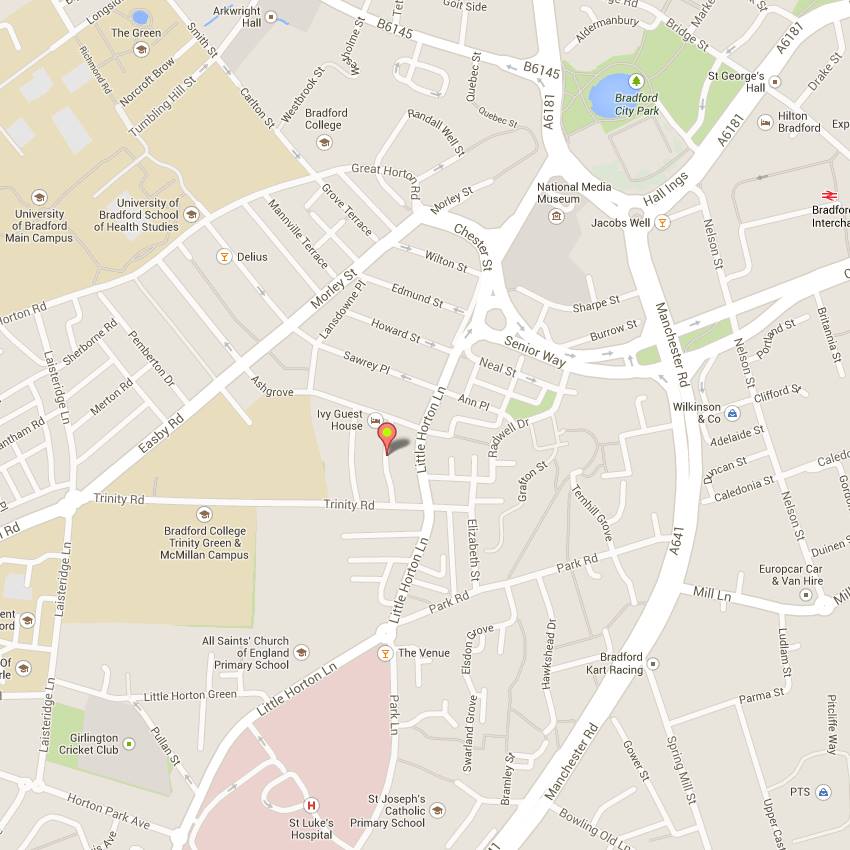 Our venue is located on a little cobbled backstreet (Back Russell St.) which is roughly half way between The National Media Museum and St Lukes Hospital (which are both on Little Horton Lane, approximately half a mile apart). When starting from the Media Museum, head away from town on Little Horton Lane towards St Lukes. At the roundabout take the 2nd exit continuing on Little Horton Lane. Look out for Melbourn Place on your right hand side (see next picture). I believe it's the 3rd right hand turn after the roundabout.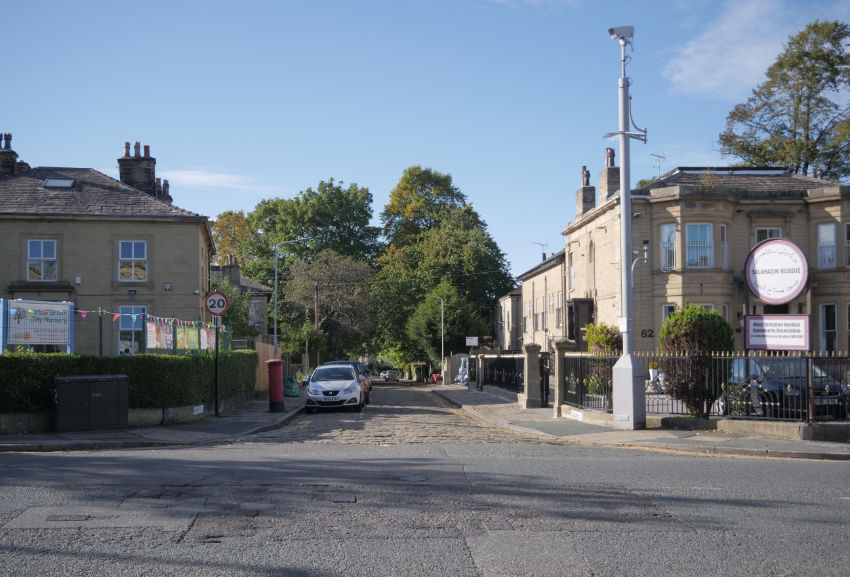 Right, you're looking for Melbourne Place, which is a cobbled road with a small Mosque on the right, and a Red letterbox on the left. Go down this road and take the first left on to Back Russell St. If you're on Russell St, you've missed the turn and gone too far.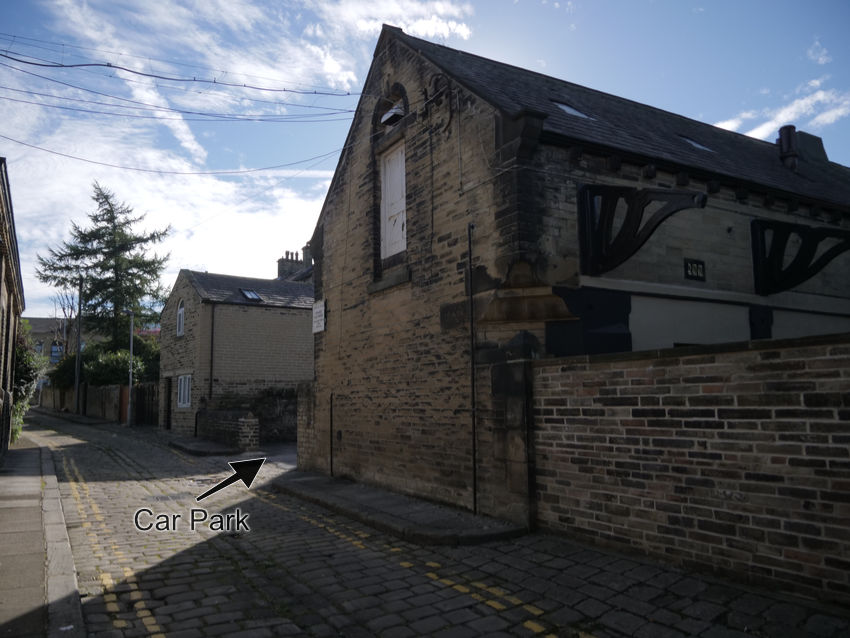 About half way down Back Russell Street, you'll see the Movie Makers. There is no longer access to the building from the front. Instead, go through the car park and enter the metal gate at the back. The Movie Makers is open every Monday from 7:30pm till 10pm, except for holidays and bank holidays. See our Syllabus for more details.