Guest Photographer Trevor Griffiths
16 January 2023
Tonight, we've had the great pleasure of a talk by Internationally renowned Photographer and Filmmaker Trevor Griffiths. Beginning with the story of his traumatic childhood and lack of academic achievement at school, he went on to tell us about buying his first camera and how his passion for outdoor photography grew. Eventually having his talents recognised, he began working as a travel photographer, often working with his friend Suzanne (later his wife), who's also a talented photographer. Over the years, Trevor has worked and had exhibitions all over the world. He later went in to teaching, working as a Photography tutor at Bradford College as well as being involved in setting up a film school. Now retired, Trevor has taken up wildlife cinematography.
You can find out more about Trevor Griffiths, plus see some of his work at
His autobiography The Long Road Home, is available from Amazon on Kindle or in Paperback.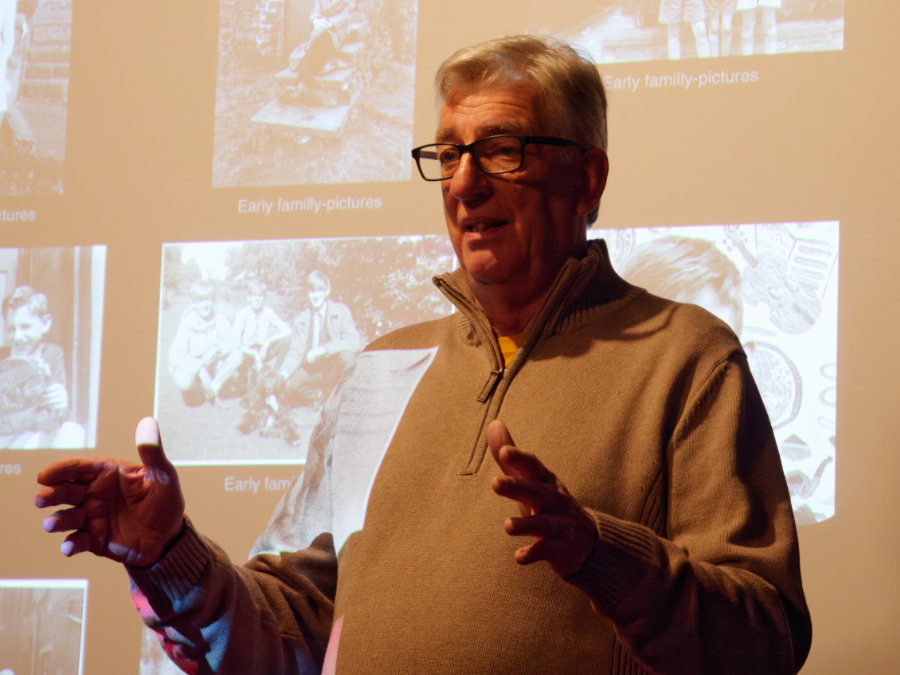 ---
B.I.T.F. on the Bradford 2025 website
13 January 2023
The film Bradford in the Frame, which covers the history of the Bradford Movie Makers, from it's formation as the Bradford Cine Circle in 1932, through to the modern day, has now been added to the Bradford UK City of Culture 2025 website.
To view this, as well as other films relevant to the 2025 City of Culture, click Here.
---